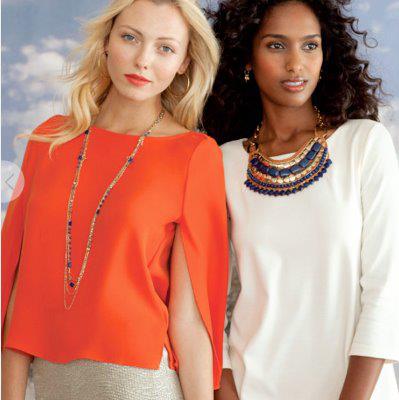 The fashion show was LIVE in Dallas on Sunday night and if you missed it, you can watch it
here
.

But below are some of my faves from this new line!
I am in love with the Sidewinder Series seen below!
There's something about those cute little snakes that I just adore!
And these are all at GREAT price points!

And a few statement pieces for your viewing pleasure!!!
The
Bianca
can be worn at different lenghts! Love!
The
Alexandria
is just GORG and would look great over Navy, Black, or Coral - all hot for this spring!
The
Zoe
is a perfect lariat to compliment any ones jewelry collection! And it's a mix of gold and silver! Sold!
And the
Serenity
is just that - Serene with it's gorgeous stones and colors - It's one you're sure to love!

I'd love to hear your feedback on the new line!
I'm getting ready to go on Maternity Leave so I probably won't be doing that much selling for the next few months, but I wanted to share it with you all!
It's something too good to not share with your girlfriends!

If you are interested in doing either of these, please contact me through email!
I'd love to help you start your own business!
Stella and Dot has been a life-saver for me!
It's gotten us through some tough times here at the Kellermeyer household and without my earnings from Stella and Dot, we might not have made it! We recently went completely down to almost one income from two and this was our Saving Grace - It could be yours too! Or, just your fun money! Either way, it's a great company to work for! :)